Unfortunately, this recipe requires SNOW. So those of you who can still easily go outside and get a bucket of snow, this one`s for you. (Unless of course you`d like to freeze a bucket of ice and chip it into snow, by all means, go right ahead.)
That being said, If you've ever been to a sugar shack where they turn sap into maple syrup, you've seen and tasted maple syrup taffy pops.
Kids, don't try this project on your own. A grown-up needs to boil the sugar because it gets VERY HOT!
1. Gather your equipment. You will need:
a) A small pot from the kitchen
b) A candy thermometer
c) A baking sheet
d) About 12 popsicle sticks
2. Gather your ingredients. You will need:
a) 2 cups of real maple syrup
b) Clean, untouched snow. Make sure your snow is clean because you're going to eat it!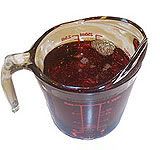 PREP:
Scoop the snow onto the baking sheet.
Pack the snow down onto the sheet.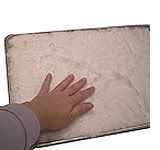 In your small pot, boil the maple syrup to "soft ball" stage on your candy thermometer (235˚F). See this picture? It's VERY HOT! Make sure a grown-up boils the syrup for you. (and grown-ups, be careful too!)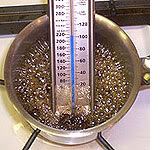 After the syrup has boiled to "soft ball" stage (235˚F), have a grown-up transfer the syrup into a Pyrex measuring cup for pouring.
Pour the maple syrup in a line on your snow.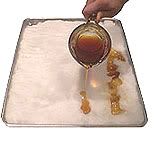 Wait 30 seconds
Roll your maple syrup taffy around a popsicle stick.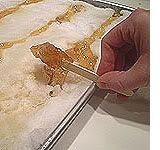 Eat your maple syrup pops right away - they won't last!!
And THAT Ladies, Gents, Boils and Ghouls, is how you make Maple Syrup Taffy Pops.
This would make a great treat for the easter holidays.
Disclaimer: All cavities and teeth holes received due to eating this sweet treat will have to be brought to your toothbrush or dentist. Not me. I am not responsible. I just provide the sweets to the sweet. :)