To go with the rainbow cupcakes, here's Marguerita Slush. (Also great on it's own)..
You will need:
2 cans limeade, frozen concentrate, thawed
6 cups water
1 cup tequila (or full flask)
1 cup triple sec (add according to taste)
4 litres 7-Up®
PREP:
Combine all ingredients except 7-Up in bucket.
Cover and freeze for at least 8 hours.
Stir twice during freezing process.
To serve, rub cut lime around glass rim, tip glass upside down and dip in sugar,
spoon slush into glasses and pour 7-Up over.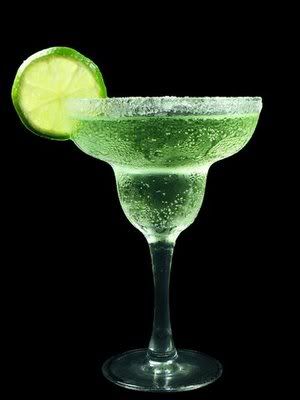 Enjoy!